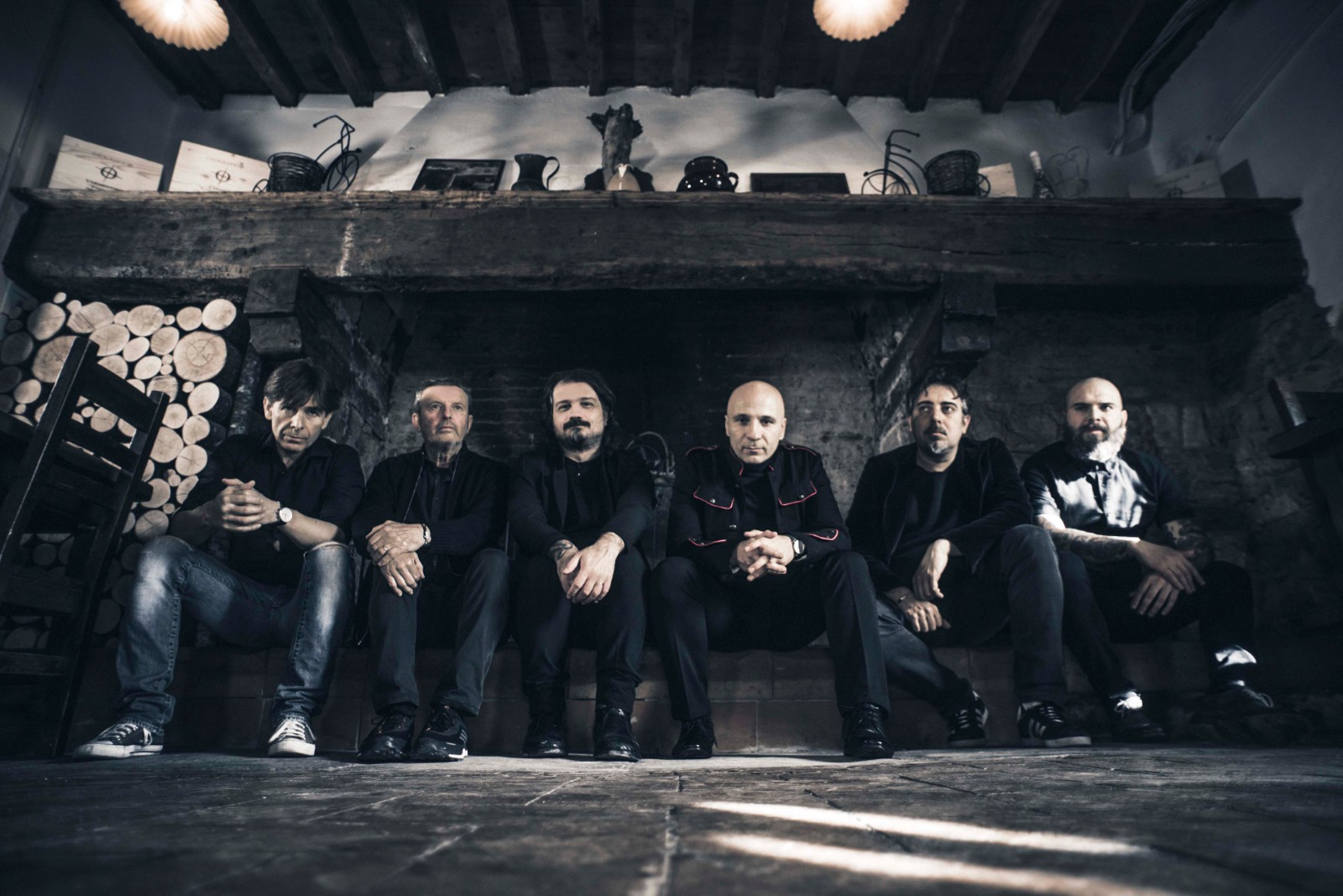 Everything started in 1994...
CRISTIANO ROVERSI and DAVID CREMONI met in 1994 to record some Roversi's ProgRock ideas. The two musicians immediately understood they had a common particular vision of that genre: Large, Symphonic and Romantic Guitar solos melodies combined with a constant harmonic research.
With the help of a common music good-taste and the joining of SIMONE BALDINI TOSI (Voice) they recorded a demotape called "Moonsadness", which quickly attracted the attention of some underground prog labels like Mellow Records, Musea and Vinyl Magic. "MOONSADNESS" was released with Mellow Records while the band was in studio to record the real first professional album "BRAINSTORM OF EMPTYNESS" with the new musicians RICKY TONCO (Voice), MASSIMILIANO SORRENTINI (Drums) and DIMITRI SARDINI (Rhythmic Guitar).
In 2000 the lineup changed again with the entering of LUCA PALLESCHI (Vocals) and MIRKO TAGLIASACCHI (Bass). Between 2000 and 2004 the band recorded other two albums: "THE GATES OF OMEGA" (2CD) and "ROUND MIDNIGHT" and changed the motherlabel to the Swiss Galileo Records.
During this period the band had the amazing chance to accompany Mr.JOHN WETTON for several Italian and European Gigs.
With the temporary stop by DAVID CREMONI and the new entries MAURIZIO DI TOLLO (Drums) and MARCO TAFELLI (Guitars), Moongarden released the album "SONGS FROM THE LIGHTHOUSE" and landed in America selling a lot of copies under SPV Distribution and ProgRock Records, not to mention the brilliant ED UNITSKY's artwork and MARK WILKINSON who designed a new band logo.
In 2009 the band turned in something really modern and fresher. Putting beside all of the classic prog rock influences and with the return of founder member DAVID CREMONI, Moongarden chose to look forward to a new conception of the genre....a sort of Crossover-Prog Rock, releasing the controversial album "A VULGAR DISPLAY OF PROG" which include a song ("Demetrio & Magdalen") particularly appreciated by the Genesis founder member Mr. Anthony Phillips.
After the "Night of the Prog Loreley Festival 2010" band apparition, the machine stopped for some years to write new music, and the addition of the two great musicians MATTIA SCOLFARO (Drums) and DIMITRI SARDINI (Guitars) completed the current lineup.
In 2014 the band signed with Ma.Ra.Cash Records and released the seventh studio album called "VOYEUR".
Due to some probs and misunderstandings with the label, the band needed to find a new "home". AMS Records has made the commitment to support the band, which in 2018 released the last studio album called "ALIGN MYSELF TO THE UNIVERSE"...
To be continued...